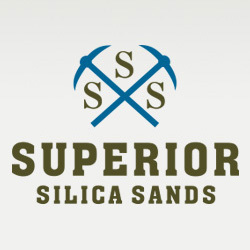 Maintenance Technician
Sorry, this job has expired.
San Antonio, TX
Superior Silica Sands of San Antonio, TX is looking to hire a full-time Maintenance Tech!

Are you ready to take your career to the next level with a stable and leading industrial
mining company?

Do you like to see your hard work pay off
in your paycheck?

Are you committed to integrity, quality
work, and seeking a like-minded team to work with?

If so, please read on!

The Maintenance Tech position offers a competitive compensation package. We offer a wide range of benefits including medical, dental, vision, paid disability insurance,
paid time off & more.

Superior Silica Sands is a great place to work. We operate with safety as a priority for our employees (following MSHA standards). As a part of our team, our employees enjoy not
only excellent benefits, but a dynamic work environment, opportunities for internal advancement, professional development, and much more.

About Superior Silica Sands:
We are a publicly traded company that has provided frac sand to oil and gas & non-frac sand to recreational companies (i.e. Golf Course) across the nation since 2008. Our first priorities are commitment, team comradely and integrity. We take great pride in being a positive part of our local communities by volunteering regularly.

We believe that happy, talented employees add value to our company. We do our best to hire people who make solid team members... this means people who are humble, driven, & willing to learn!

A Day in The Life of a Maintenance Tech...
Your day will be filled in a fast-paced work environment and will be varied as critical situations occur where equipment will need to be repaired. Each day you will be completing service requirements of the plant while inspecting for preventive maintenance issues. You will get to use your talent to diagnose, fabricate and repair conveyors, hoppers, heavy equipment and other equipment as needed. On occasion you will partner with the safety team and find the best solutions to assist in
making the plant a safe work environment.
As you can probably tell this is a wide-ranging and diverse role and although it's extremely hard work it's unlikely to ever get boring. If this opportunity sounds like what you have been looking for, please apply now!

Be sure to include a copy of your resume and we will review your information & respond
back to you.
• Work in a TEAM environment & communicate with all employees.
• Work in outdoor working conditions.
• Work a rotating shift schedule.
• Previous maintenance experience with welding and fabrication.
• Ability to lift 70 lbs., stand for long periods of time, walk on uneven terrain, occasionally work at heights greater than 3 feet, and climb ladders up to 100 feet
• HS diploma or equivalent
17612